TRAVEL OXYGEN & DME IS OUR ONLY BUSINESS !
24 HOURS A DAY | SEVEN DAYS A WEEK | EVERY DAY OF THE YEAR
THE ONLY NAME YOU NEED TO KNOW FOR OXYGEN !
Information for Oxygen Dependent Travelers
"We Provide Oxygen Around The World"
If You Can't Breathe, You Can't Go Anywhere !...sm
TRAVELO2 is not an internet based business. We are a worldwide oxygen provider with agents already in place in over 215 countries so you can travel safely and with confidence. Our website is designed as an information and training tool to provide oxygen dependent travelers, travel agents and other interested parties with up-to-date and reliable information to make informed decisions about Oxygen and Durable Medical Equipment needs away from home.


AS an oxygen dependent traveler, you know by now that Oxygen away from home is expensive. But you shouldn't let that stand in the way of enjoying your quality of life. Otherwise you will have to be content to travel in the comfort and safety of your living room on the Discovery, Travel or History Channels.

1) NEVER take your own home oxygen tank on board any aircraft of any kind. Remember the Valu-Jet 592 disaster. The Hazardous Materials Air Transportation Act prohibits passengers from taking their own oxygen tanks on board any aircraft, empty or full in their carry-on baggage; checked baggage and on their person. Airport security is not run by the airlines. In the United States, airport security is run by the TSA and they follow 49 USC 5124 to the letter. The penalties are $250,000.00 or more in fines and 5 years in prison per tank.

AS of October 01, 2009, Airlines around the world have stopped providing oxygen for purchase by passengers on their aircraft. The only way an oxygen dependent traveler will be able to fly is with an FAA Approved Portable Oxygen Concentrator or they will have travel to their destination by automobile, train, bus, ship or other mode of transportation.

In foreign countries, the power platforms are different and your equipment from home will not work. The power platform in the USA, Canada and Mexico is 110-220V (Volts), 60 Hz (Hertz). Foreign countries are 220-240V, 50 Hz. The 10 Hz fluctuation is the difference between having a safe travel experience and your own equipment catching on fire.

It's far better and safer for everyone to leave your oxygen at home, then get what you need for your trip from us.

With the new, state-of-the-art SEQUAL ECLIPSE PORTABLE OXYGEN CONCENTRATOR, you can travel anywhere at anytime without the need for any other type of stationary or portable oxygen as the SEQUAL ECLIPSE has both Continuous Flow and Pulse Dose options for your complete oxygen needs. The SEQUAL ECLIPSE is the only Continuous Flow Portable Oxygen Concentrator on the market. It is FAA Approved for the Airlines; use it on cruise ships; in foreign countries and for everyday use around the house. We rent and sell the SEQUAL ECLIPSE PORTABLE OXYGEN CONCENTRATOR for all of your travel oxygen needs around the world.

2) First and Foremost... If you are not going to use the SEQUAL ECLIPSE..! Get a Direct Flight on an airline that still has oxygen available for purchase..! &nbspSome airlines limit the number of oxygen dependent travelers to one to two per flight!

3) Book your flight well in advance. (We recommend 4-6 weeks) Most airlines no longer sell or offer medical oxygen to their passengers.

4) The price of airport connecting oxygen is all labor and transportation!

A) Best prices are generally Monday-Friday, 9a.m.-5p.m. Try to make your arrival departure within this time frame ! Before 9 a.m. and after 5 p.m. we pay our staff overtime, so we charge extra for that service.

B) And we also pay our personnel overtime on Saturdays, Sundays and Holidays. Some vendors charge extra for the day before and / or the day after a major holiday. Try to avoid these days so that you don't have to pay extra!

C) We require at least 72 hours to 3 weeks advance notice to schedule service at airports; on cruise ships; in hotels, etc. anywhere in the world. We can accept less time, but we charge extra for that service.

D) Many times you have an option of how to plan your travel. The cost of connecting airport oxygen may influence your decision. However, to the oxygen dependent traveler, reliability of service is usually more important than the cost!

The following chart will give you some comparison information to allow you to plan your trip. The chart is broken down into five categories: Reasonable; Moderate; Expensive; Very Expensive Ridiculous. The difference in price between a Reasonable and Expensive airport/cruise ship/hotel is $100.00 - $500.00.

REASONABLE !

CVG..........CINCINNATI
DIA............DENVER
DTW..........DETROIT
MIA............MIAMI
SLA............SALT LAKE CITY

MODERATE :

DFW..........DALLAS/FT.WORTH
LAX...........LOS ANGELES
SAN...........SAN DIEGO
SEA...........SEATTLE
STL...........ST. LOUIS

EXPENSIVE :

ATL..........ATLANTA ALL FOREIGN CITIES
IAH...........HOUSTON and AIRPORTS
PIT............PITTSBURGH

VERY EXPENSIVE :

DULLES...WASHINGTON
MSP.........MINNEAPOLIS

RIDICULOUS !

BOS.........BOSTON
NYC.........NEW YORK CITY

5) We deliver oxygen to: airplane passengers, airports, cruise ships, hotels, motels, resorts, private homes, health care facilities, automobiles, buses, limos, trains other entities everyday. Our goal is to provide you with the best service in the world. And we gladly accept credit cards, travelers checks and in some cases, direct billing as payment.

A) You should always check with your current oxygen provider before looking for outside assistance. They may have networks that might be able to help you.

B) Many of you will be traveling to visit family or friends. When you arrive, the family or friend can meet you with the oxygen. All you need to do is fax their prescription for the oxygen to us and we'll arrange for them to pick it up and bring it to you.

C) Oxygen for cruise travel is becoming increasing more difficult as our agents in many foreign countries are not allowing their oxygen equipment to be put on board cruise ships because of loss, damage, theft and potential terrorism. Another problem is that cruise lines no longer allow the deadheading of equipment between ports unless the passenger in still on board and returning to the original port of call. Our agents do not have respective agents in other foreign countries that will accept responsibility for their equipments safe return and operation. Therefore emergency oxygen is not available through our agents network in the Baltic Sea, Mediterranean Sea, Indian, Southern Pacific and Southern Atlantic Oceans. Cruise lines do not have oxygen on board for use by their passengers.
6) TRAVELO2 charges a service fee over above the oxygen costs for all of the service that we provide. On completion of the service, a comprehensive receipt will be sent to you to obtain reimbursement from your insurance company for our services. Depending on your coverage, the oxygen service and our fees may not be reimbursable. TRAVELO2's fees are non-refundable.

7) All credit card transactions for services rendered, security deposits, bank wires, currency exchanges, shipping, mail, FedEx / Airborne / DHL / or other express mail services, administration fees, delivery, pickup and taxes (etc.) will be charged a non-refundableten percent (10%) processing fee.

8) Medical Oxygen is a prescription drug that is regulated by the United States Food and Drug Administration and foreign governments. Once a prescription for medical oxygen has been filled, dispensed and/or delivered it cannot be returned for a refund, credit or be used by anyone else, by United States and international law.

Oxygen Prescriptions are not legal outside of the United States and foreign prescriptions are not legal in the United States. TRAVELO2 has medical doctors under contract in 1,000,000 cities in 215 countries who write oxygen prescriptions for our clients.




| | | |
| --- | --- | --- |
| Worldwide 800-391-2041 | | Fax 800-391-2071 |
---


9-11-2001








"Have Oxygen, Will Travel"





TRAVELO2
P.O. Box 5005-114
Rancho Santa Fe, California 92067 USA






&nbsp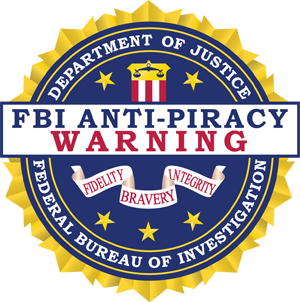 Back to top